Welcome to

All4Paws
Dog Training

The aim at All4Paws Dog Training, is to teach you a fun and friendly way to train your dog with reward-oriented 'games' as well as show you how your dog thinks as a pack member. When you become the 'leader', your dog will naturally form a stronger bond with you and your mutual respect will grow.

With simple skills that dogs can quickly relate to – as well as a little dedication, consistency and patience on your part – you will soon have the obedient and content dog that you want.

We also provide a home 'Pet Care Service' that is a caring
and reliable alternative to a dog kennel or cattery for when you are out of town. Each household pet is treated as an individual and all consideration is given to special needs.
All4Paws Dog Training
|
CLICK HERE FOR OUR GALLERY PICS ON FACEBOOK!


Featured

Services
No-obligation 'Meet and Greet'
Good Manners and Happy Obedience training
Behavioural problems modified
Dog Walking (combined exercise and training)
Home Pet Care for dogs, cats and
all other household pets locations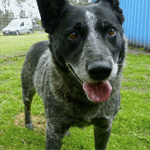 No-obligation 'Meet and Greet'
Prior to commencing any service, a no-obligation 'meet and greet' is organised, to gather information regarding any wishes you may have with the care or training of your pet.
It also gives your pet the chance to become familiar with our scent and for us to assess the type of training that would be suitable for your dog's individual temperament, age and current level of obedience.

Good manners and happy obedience training
Training games teach your dog to solve problems and improve their ability to learn new behavior and follow your commands.
Only positive reinforcement techniques are encouraged and are taught to you, the owner, usually through a series of four training sessions. You will be introduced to 'clicker' training and given easy step-by-step instructions on how to teach basic commands such as: 'Sit', 'Stay', 'Down', 'Go to your mat' and 'Come'. Behavioral issues such as barking, jumping and pulling on a leash can be addressed with reward-oriented techniques that are gentle and fun.
"With patience, practice and persistence, your bond will grow
and you will soon have a dog that becomes a greater joy in your life."

Group dog walking service (beach and lake playgroup adventure)

While you are busy with kids or work, your pet can enjoy socialisation with canine friends of similar size and temperament. In off leash areas at local beaches, parks and lake – they will learn how to greet other dogs politely, enjoy fun and games, one-on-one leash training and 'whistle recall'. Away from home for up to 3 hours – your pet is provided with fresh water and all-natural treats and is secured safely while travelling. You can enjoy regular email photos and updates, so that the fun is shared.
Home pet care service for — dogs, cats and all other household pets
Enjoy peace of mind, knowing that your 'best friend' is in his or her own environment with familiar bedding, toys, yard and sounds.
Visits allow all your household pets to feel safe, secure, loved and comfortable.
Each pet sitting visit includes a daily health check for your pet, administering tablets or medication, feeding, refreshing water bowls, poop-scoop and cleaning litter trays as well as lots of TLC and playtime.
So that your house looks 'lived in' while you are away, your mail is collected, plants watered and wheelie bin put out.
The business is insured and I (Wainoni Sands) have a current 'Police Check' certificate. Security arrangements regarding access to your home will be discussed during the personal 'Meet and Greet'.
You are always welcome to phone, email or SMS to check on your pet while away and we will get back to you as quickly as possible.
Disclaimer — If your pet becomes ill or is injured, he or she will be taken to your regular vet and of course you will be notified. Though all precautions are taken to ensure the care and safety of your precious pet, no responsibility or liability will be taken by All4Paws Dog Training and Pet Care Service or their authorised representatives.
"At All4paws we are All for paws, no matter which way you put it!"
Testimonials

After attending local classes and getting limited results,
I decided to try some one on one basic training at
All4Paws Dog Training. As a result of Wainoni's methods,
my 2.5 year old mix Alice is obedient, happy and tries so hard to be a good girl! She absolutely loved her training and was eager to learn new skills. I can highly recommend All4Paws Dog Training
for both the training and dog sitting. Alice is a bit besotted..."
— Kylie, Little Bay

Locations and Fees
All 4 Paws Dog Training and Pet Care Service is available at convenient locations in the Newcastle and
Lake Macquarie region. Click here for more details

Contact us
Wainoni – 0407 008 004
info@all4pawsdogtraining.com.au
All4Paws Dog Training, Dog Walking and Pet Sitting keywords (all the different ways you can find us!!): aggression, All for paws, All4Paws dog training, All 4 Paws, bad habits, barking, basic commands, behavioural issues, behavioural problems, cats, cattery, chewing, clicker training, come, dog, dog kennel, dog training, dog walking, dog walking service, dogs, down, exercise and training, good manners, home pet care, home pet care service, household pet, household pets, jumping, leash training, meet and greet, obedience training, pack member, pet care, pet care service, pet sitting, positive reinforcement, positive reinforcement techniques, pulling on a leash, recall, reward oriented, simple skills, sit, stay, train your dog, training, training games, training sessions, week end, week days, Belmont North, Bennetts Green, Blackalls Park, Bolton Point, Cardiff South, Dudley, Fassifern, Fennel Bay, Gateshead, Hillsborough, Jewells, Kahibah, Lakelands, Macquarie Hills, Marmong Point, Mount Hutton, Newcastle, Redhead, Spears Point, Teralba, Tingira Heights, Toronto, Warners Bay, Whitebridge. Is that cool or what?!